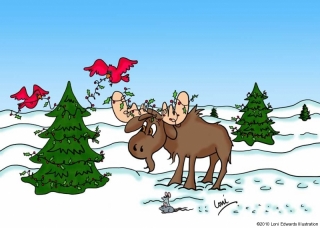 I wish for all of my friends, family and fans to have a wonderful holiday.  I hope that the coming year will be full of love, joy and creativity for  you.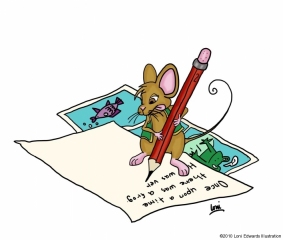 January is the first month of the
12 x 12 in 20012 project
.  I think it will be great to keep that creativity going after PiBoIdMo.  I have also met some great new writer friends on the Facebook group and blogger that have already helped me to stay motivated.  I am finishing up the final touches on a picture book manuscript.  I am very pleased with it as a whole. Although the perfectionist in me knows I need to edit, edit, edit 🙂 I am also in the process of creating the thumbs/pages for this manuscript. I am hoping the roughs will be done by the 31.
We are all set for Christmas here for the most part.  I put up a small tree last week. Thank goodness I decided to put acrylic balls on it as the new cat has knocked it over 3 times so far.  A friend on Facebook posted this link to the animated cartoon Simon's Cat.  It says it all:
Merry Christmas!  Happy New Year!
"Jazz! No Kitty!"