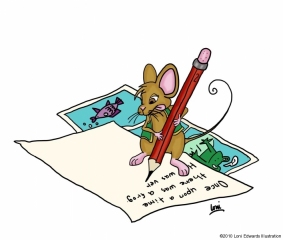 While reading my Google reader early this morning, I came across a post by author Lee Wind about the Great Comment Challenge.  After reading his post I decided I would like to read more about it and possibly sign up.  So I followed his advice and went over to the Mother Reader blog.
The Great Comment Challenge is an annual event in the kidlit online world.  It involves posting a link to your blog, and then promising that you will post 5 comments a day to fellow bloggers on the list for 21 days.  I read the FAQ's also which are a great way to learn more details.
In this world of quick social media, such as Twitter ,Facebook , Google+ and so forth, I have missed the old days of blogging.  I read a lot of blogs on my reader, but I don't always have time (or honestly, a desire) to comment. So for me, this will be a great way to get back in touch with old friends and gain some new ones!
If you think this sounds like fun to you, please add your name to list!