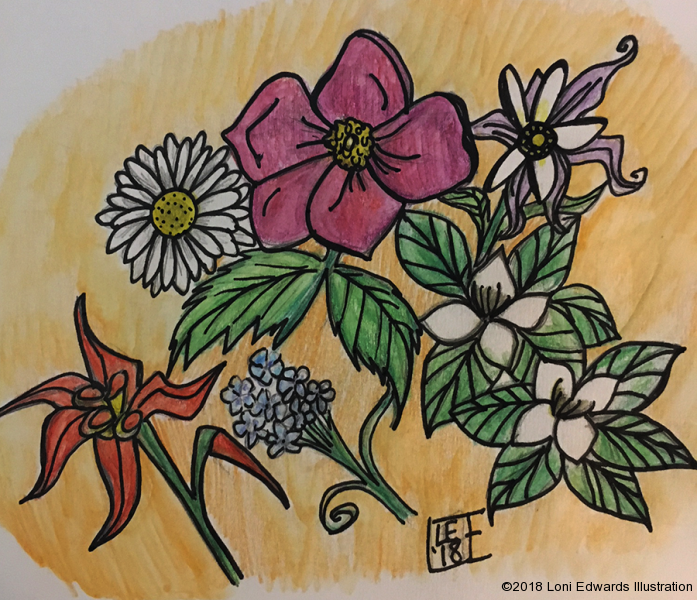 For this week's Sketch Sunday, I decided to show you how I start the process for one of my Flower Series paintings.
After compiling photos, I sketch different flowers for the composition and add watercolor pencil and ink.
It helps me to imagine the composition, plus getting the complimentary colors down. Just because the flowers come from the same area, doesn't mean they go well within a composition. Much like flower arranging!
Thank you to my sister for allowing me to use her photos of wildflowers in Alaska for my sketch today.
Have a nice week, and thanks for stopping by!
Loni