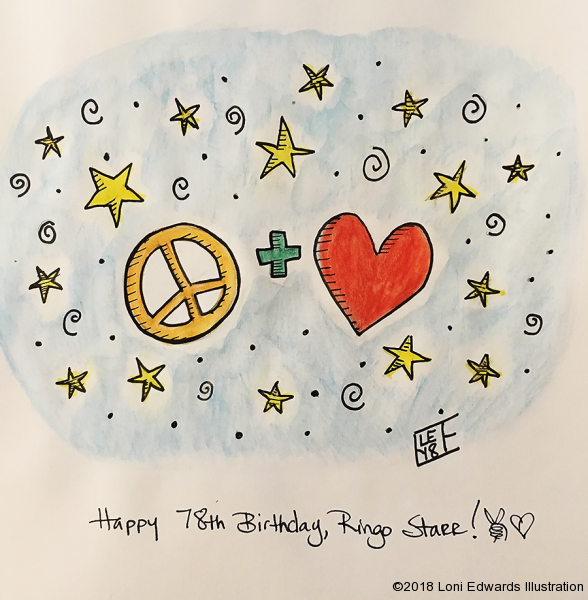 This Sunday Sketch was actually done on Saturday in honor of my favorite Beatles' 78th Birthday!
Ringo means so much to me. He is always positive and funny – A true inspiration! I can't wait to see him in CT this September!
Thank you for stopping by, Peace & Love!
Loni